Topic: Shaymen v Tranmere...The magic of the cup
Daughter's first experience of the FA Cup. 4th Qualifying Round. They were hoping for someone shit and ended up getting a pre-season favourite for promotion.
They're a good team. And it showed from very early on. Town had both Denton and Kosylo out through suspension and it hurt them badly.
Denton is a ungainly tower of a bloke and he accelerates like an articulated lorry but he holds the ball up brilliantly, wins a load in the air and buys a lot of time. He does a fair shift in defence too.
Kosylo is very quick, has good feet and worries other teams. I reckon Town would have struggled with them but with them out it was always uphill. Town are above them in the League (only 3 points up I think) but Tranmere will be up there at the end.
They brought about 350. And a fucking big drum. The daughter reckoned someone should put a knife through the skin (she is not modern football in her tastes).
Game was frustrating. Their goals were great finishes. Town equalised at 0-1 down through a cracking own goal from Steve McNulty. He looks like an overweight copper who thinks he's a 'character', you know the sort that mug off on shitty reality TV shows. Daughter was asking in the warm up 'is he actually playing?' he looks that old.
He didn't have a bad game to be fair.
Norwood, their number 10, was a different class. They scored some belters. And Town missed a penalty.
Biggest police presence we've seen. Two vans and maybe 10 coppers. She was asking why the stewards were standing in front of the Tranmere section.
Bad result but we had a laugh as always. Torquay next week. They're bottom of the League. She reckons we can forget about the Cup as it's not a proper game. And then Tranmere away.
This season is a lot of fun......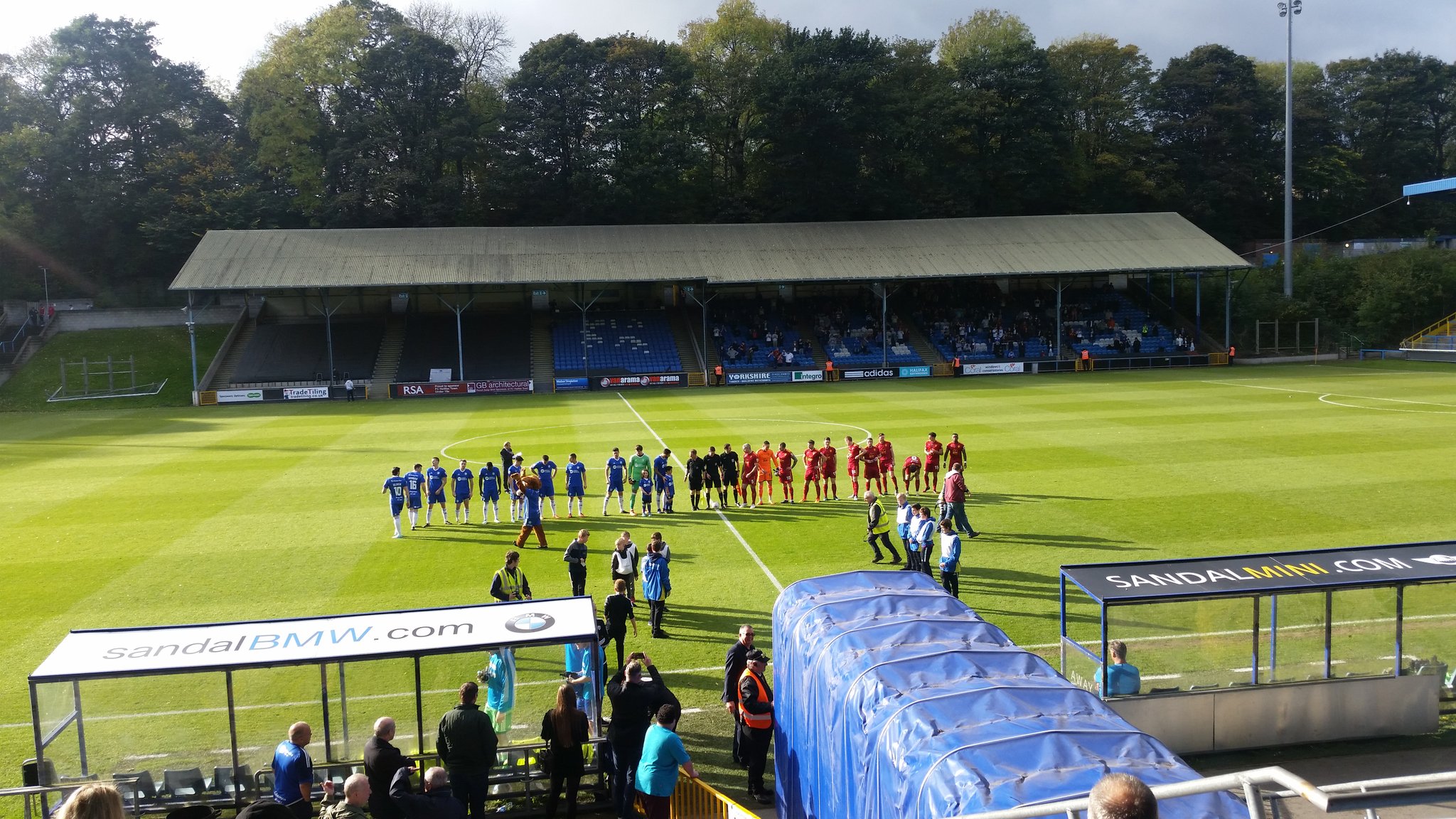 Tranmere in the Skircoat in the background.
Last edited by Travis Bickle (Sat 14 Oct 2017 7:47 pm)
She's the main man in the office in the city and she treats me like I'm just another lackey, but I can put a tennis racket up against my face and pretend that I am Kendo Nagasaki...