Topic: Brighouse Town away....
...I say away, the ground is about a 2-minute drive from the house.
If I heard right, 407 turned out to watch tonight. There was a minute's applause for George Mulhall before the game.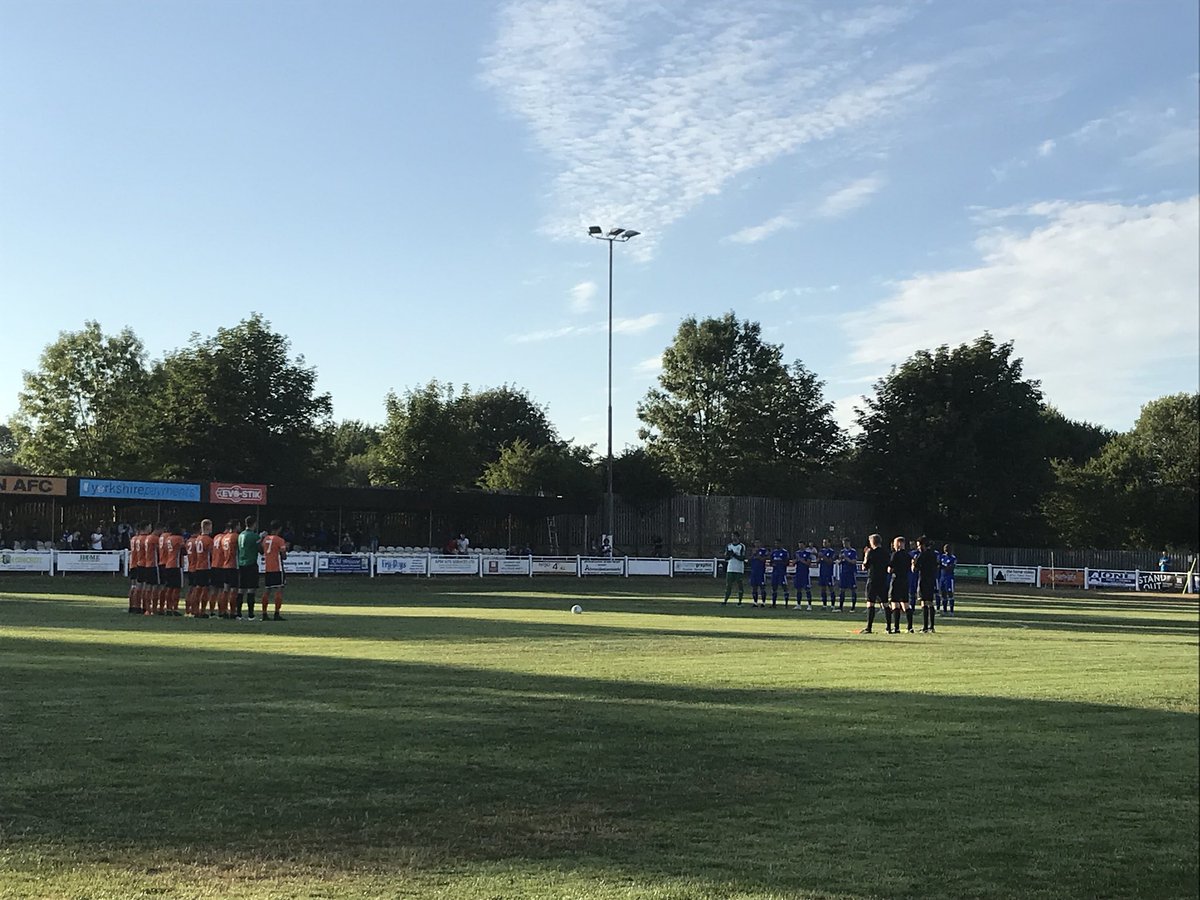 Picture's from Town's Twitter. Gives you an idea. Brighouse is everything you'd expect from an Evo-stik Northern Premier team ground. The 'stand' is two rows of seats under cover. There's a bar and some toilets in front of the changing rooms and, apart from the usual fence round the ground, that's about it. They had a scaffold tower for the bloke videoing the game and, given the weather we've had, a big gazebo with BBQ and beer.
Town's team has changed a lot since last season. Add in some trialists and it was always going to be a bit all over the place from the off. Tomlinson stood out for Town in the first half along with Southwell (signed from Guiseley). The latter got Town's first two. Another new boy, Cameron King got their third to leave it 1-3 at halftime. Maher is a class above in defence, could definitely play at a higher level.
Brighouse changed their whole starting 11 at halftime. And their kit.
Once Town started to find their rhythm there was only ever one winner. Some very promising signs in the second half. Difficult to read too much into any pre-season game but what we saw was good movement and some real structure. Hanley had a much better second half, new signing Mekhi Haycock-McLeod is tiny but showed some good touches and movement. Kosylo looked sharp. Jordan Preston came on and, again, looked good.
The goals came thick and fast and Town dominated possession. Big lad having a trial up front came on and scored two. Looked promising.
It was great being back watching football together again. Sunny evening, game on the doorstep. Cracking.
She's really starting to pick up on stuff. I reckon watching when you're practically on top of the pitch helps in some ways. We had a laugh about the swearing...from the players this time.
School night so she was straight to bed when we got in. Big grin. And her new home kit should arrive any day now. Going to be another cracking year in the lower leagues I reckon.....

Brighouse Town 1 FC Halifax Town 7
Att: 407
She's the main man in the office in the city and she treats me like I'm just another lackey, but I can put a tennis racket up against my face and pretend that I am Kendo Nagasaki...